*****************************
Global Wave of Light Mon 15 Oct 2018
Baby Loss Awareness Week finishes each year on October 15 with the global 'Wave of Light'. October 15 is also International Pregnancy and Infant Loss Remembrance Day and is recognised across the world.
SOFT would like to invite you to join with other families and take part in the global 'Wave of Light'.
Simply light a candle at 7pm local time on Monday and leave it burning for at least 1 hour to join us in remembering all babies that have died too soon.
************************************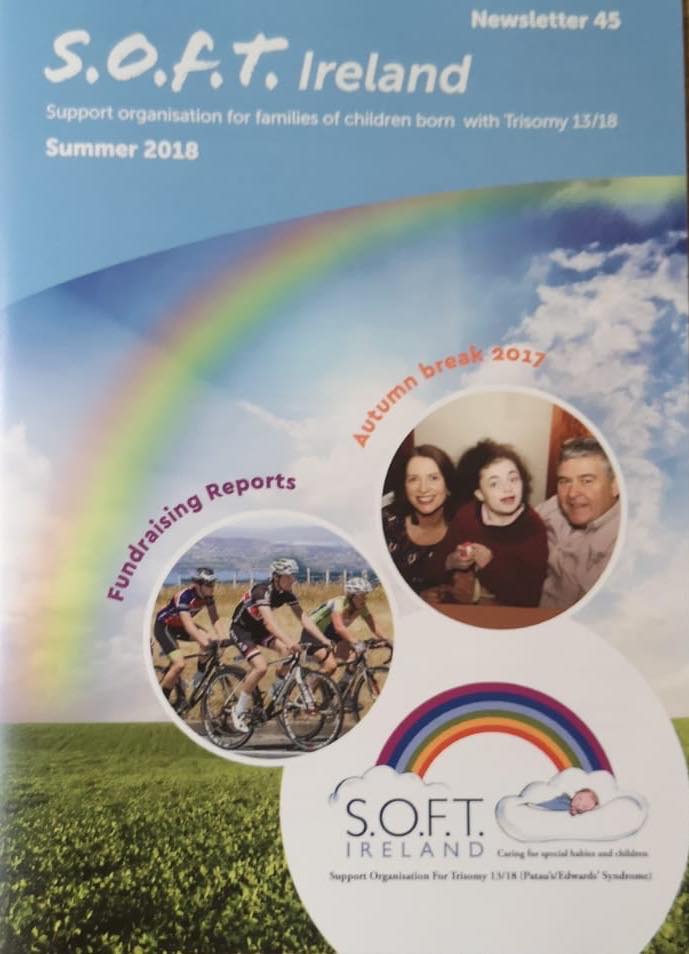 Members Update
S.O.F.T Ireland Summer '18 Latest Members Newsletter should be with you now. Well done to Alma and everyone that contributed in any way. Notice the new A5 size that looks well.
An important letter came with newsletter about booking Abbey Court Hotel, Nenagh, Co. Tipperary, Ireland. T: +353 (0) 67 41111. Autumn Break Fri/Sat 19/20 Oct 2018
Reservations are still open for SOFT Members at present but will fill very quickly.