Anam Cara an Important Message on Covid-19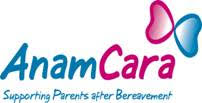 Anam Cara an Important Message on Covid-19
This resource can be accessed via the Anam Cara website and will in particular offer some support and solace to recently bereaved parents through the current lockdown and the recently announced restrictions on funerals.
Anam Cara has swiftly responded to these new restrictions by developing and producing (for introduction click on link) 8 online Bereavement Support video vignettes to help bereaved mother and fathers at this very difficult time. These clips will complement the existing Anam Cara videos and information Pack, which were compiled by bereaved parents for bereaved parents, the new resources can be accessed on Anam Cara's website home page (click on link) anamcara.ie
The 8 short videos feature Brid Carroll, an experienced psychotherapist who has worked with families through bereavement and loss for many years. Brid is also the Chairperson of the Irish Child Bereavement Network. Brid talks about the impact and challenges of the intense grief and devastation the death of a child, of any age and through all circumstances for all family members.
We hope you will share this resource with any bereaved parents you are in contact with and also with your colleagues to let bereaved parents know they are not alone at this time.
Also for Official information Covid-19 go to
And of interest on 'cocooning for over 70's"
*********
Anam Cara the organisation that supports bereaved parents also holds other Bereavement Information Evenings
These events are open to all bereaved parent "regardless of the age your child died, the circumstances of their death or whether the death was recent or not. Anam Cara gives bereaved mothers and fathers a chance to meet and connect with other bereaved parents in a safe and comfortable setting. Here we can find a level of support and understanding that – even with the best will in the world – it can be difficult for family and friends to offer."
Call the Information Line 085 288 8888 or info@anamcara.ie.
Anam Cara facilitates a series of Bereavement Information Evenings throughout the year.
Anam Cara continues to offer parents a safe and comfortable space where they can connect with other parents who have experienced the devastating death of a son or daughter, of whatever age and through whatever circumstances.
To see the list of Anam Cara activities/events throughout the year, click HERE to view or you can contact us directly at info@anamcara.ie or call 085 2888 888. (Note subject to Covid-19 restrictions).
See Event Calendar HERE
If you are looking for information about the events in Anam Cara Northern Ireland please call 028 9521 3120
Please note that these events are open to bereaved parents only.
As Anam Cara will need to confirm numbers for teas, coffees, please RSVP to info@anamcara.ie