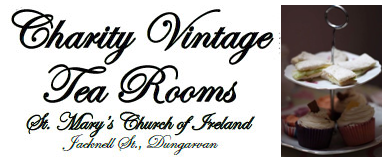 Charity Vintage Tea Rooms Sat 12 July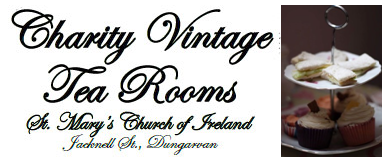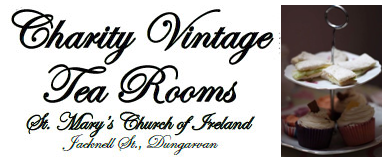 Step back in time Saturday 12th July in the Charity Vintage Tea Rooms in St Marys Church of Ireland, Jacknell St, Dungarvan, Co. Waterford.
Enjoy homemade cakes & cucumber sandwiches on pretty cake stands, & relax to 40's music.
All proceeds go to SOFT Ireland – Support Organisisation for Edwards' & Patau's Syndrome.
So call in from 2pm to 5pm and enjoy the best value cup of tea in town for a great cause.
Email moyaverling@gmail.com or call Moya on 087-6356478 for directions or any more details!