Darkness Into light Saturday May 09
Darkness Into Light has been postponed due to COVID-19.
Some things can be rescheduled
But those in suicidal crisis can't.
Pieta needs your support now,
more than ever.
Saturday May 09 Early Morning 5k Walk
Each year the Darkness Into Light 5K walk provides an opportunity for people to connect with their local community and to show their support for those who have been bereaved by suicide.
…Early Birds can avail of reduced prices until
17 March

.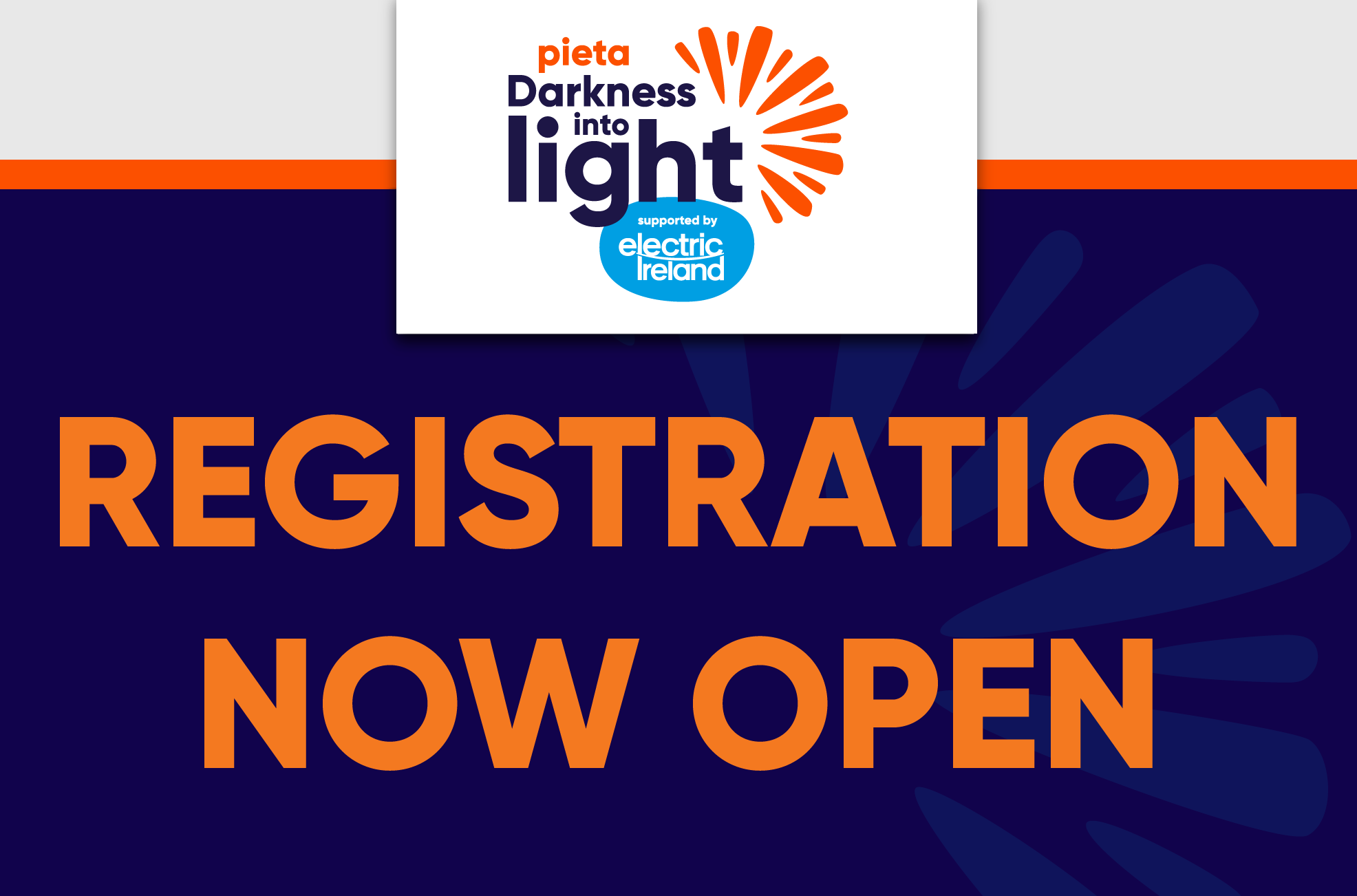 Here at Pieta we are looking forward to walking with our communities once again against suicide, self-harm, and stigma. Together we can make sure that those in crisis know they are not alone.
Join us on
Sat 9 May 2020

, at one of our 228 venues globally to help us build a world filled with hope, self-care, and acceptance.
Saturday, May 08 2020. Times vary in venues all around the world so check on your venue page for start time. It's very early on Saturday morning wherever you are.
"Walk with us, talk with us, so that together we can create a world where suicide, self-harm and stigma have been replaced by hope, self-care and acceptance."
Some members of S.O.F.T. Ireland are using this as pre event warm up for the VHI Mini Marathon on Sun 31 May 2020. We plan to increase our numbers this year for the VHI Mini Marathon and everything is looking good. It will help improve your fitness, performance, health and character!