Giving Tuesday A Christmas Gift
30 November 2021
A Christmas Gift for
SOFT's Special Children
For One Week Only
*****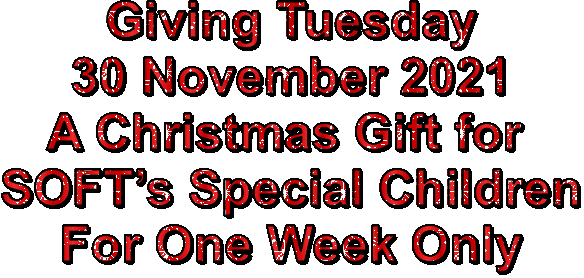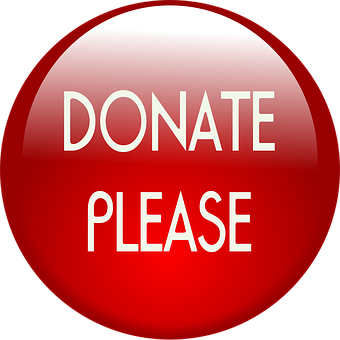 We are trying to raise funds to give SOFT's Special Children a Gift for Christmas after another very difficult year with Covid.
Giving Tuesday is a global day of giving on 30 November and is celebrated on the Tuesday following Thanksgiving (in the U.S.). It's an American phenomenon with an Irish twist!
We are requesting a small (€5, €10 or €20) donation. The Webmaster will guarantee a minimum GOAL if not reached so that each child will receive at least a €25 voucher.
A One4All voucher to be included with a Christmas Card sent out to SOFT's Special Children this Christmas. All money raised over and above will still go to SOFT's Special Children.
A unique link for one week only is being created for a short featured campaign on GivenGain and money raised through this link will be used only. (Not the Website Donate Button)
Let's spread the generosity on Tuesday 30th November and make it a GIVING Tuesday.
I will keep it featured for the rest of the week just in case you forget or don't get a chance on the day. Also the link will open in advance on Friday 26th November the same day as the Late Late Toy Show. It will have an appeal as well for other charities but if it's like last year it will be for charities that have a turnover of at least Half a Million. That won't suit us!
The Webmaster would like to thank each and everyone who contributed last year to this very worthy cause. It was very much appreciated by all SOFT's special children.
So HOLD ON here is the LINK
Webmaster