VHI Virtual Mini Marathon 1-10 Oct 2020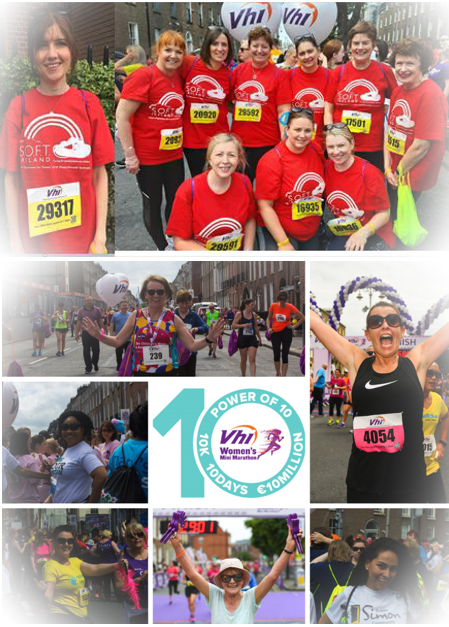 Vhi Virtual Women's Mini Marathon
October 1st – October 10th 2020
Take part any date between the 1st to the 10th of October
Sign up and do 10k your way; in your town, around your garden,
You choose you own scenic route, track or walkway
Form or join a local group and do it your way

Enter for Only 10 Euro plus P&P *
* Postage and booking fee is an additional 2.85 per entry
Packs will be posted in SEPTEMBER 2020
Welcome to the very first Virtual Edition of the Vhi Women's Mini Marathon! We are delighted to deliver our world class event to homes and towns across Ireland and beyond, albeit in exceptional circumstances! The Vhi Virtual Women's Mini Marathon promises to deliver a fun experience that you won't want to miss and a great opportunity to support SOFT Ireland (The Support Organisation for Trisomy 13 and Trisomy 18)
Everyone who enters the Vhi Virtual Women's Mini Marathon will receive:
The much sought-after Vhi Women's Mini Marathon Commemorative Medal.
A Vhi Womens Mini Marathon Finishers T-shirt
10% discount on your 2021 race entry.
A Downloadable Race Number which you can personalise & more……
In addition, everyone who enters will receive a Downloadable Certificate of Completion after the event.
Finally let SOFT Ireland know that you have entered by emailing soft.chairperson@gmail.com
More about fundraising and donations later