February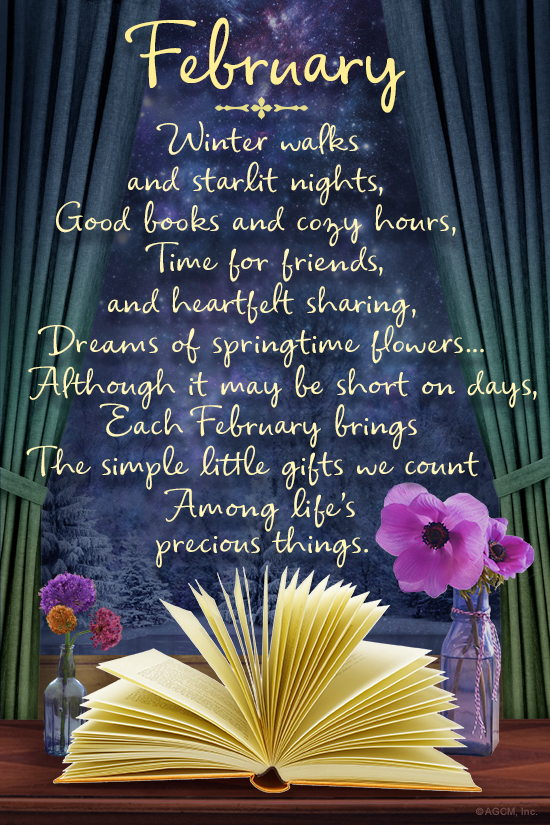 February symbolizes piety, humility, spiritual wisdom, and sincerity.
From the Latin word Februarius, meaning "to purify", February was known as the "Month of Purification" during ancient Roman times. It is a transitional time, finding itself just after a month of reflection and new year's resolutions.
The word February comes from the Roman festival of purification called Februa, during which people were ritually washed.
Candlemas
Candlemas the origin is form late Old English candelmæsse = candle + mass) is a Christian Holy Day and is one of the oldest feasts of the Christian church celebrated on February 2nd.
Did you know it's an ancient tradition—one that has fallen out of custom—to get candles blessed on the Feast of the Purification (February 2nd)
The blessing of candles at the Purification is deeply rooted in Church History: since the 7th century, beeswax candles have been blessed on Candlemas. Candles made with beeswax are the only ones that should be blessed. Although they are harder to find these days, they must have at least fifty-one percent beeswax.
Traditionally, these Candlemas candles can be used during storms, during troubled times, during times of illness, and after dusk on All Souls' Day. During particularly troublesome storms, you can light one of these candles.
If you attend a traditional parish there may be a Candlemas schedule; when they will bless the candles. Don't be afraid to ask and start a trend for SOFT.