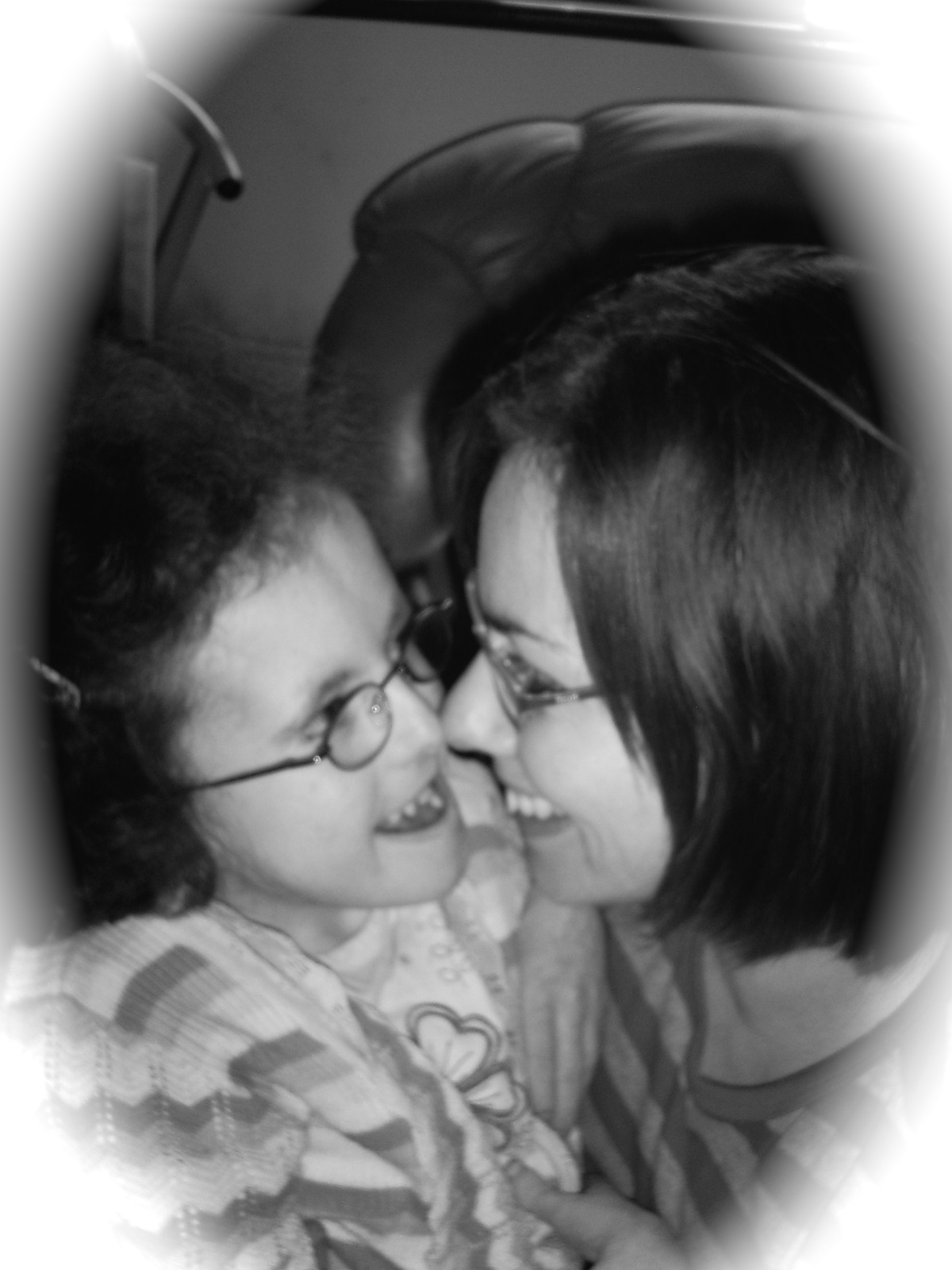 A Ray of Light
Elaine Fagan was born on a lovely sunny day in March 1986, a beautiful daughter for Kay and Michael of Garden Hill, Castleconnell and a welcome and much awaited sister for Nicola 10, David 7 and Brian 4. The initial joy an delight at Elaine's arrival however turned to anxiety and foreboding the following day, when Michael and Kay were called to the Consultants office where they were informed, in no uncertain terms, that their precious baby had a rare condition called Edwards Syndrome, meaning that she had an extra chromosome on pair18. Babies born with this genetic malformation usually do not survive more than a few days. Kay and Michael were told that they wouldn't be taking their baby home with them. The doctor explained that she "was like a car without an engine". They then had to break this devastating news to their other three children, Nicola, David and Brian, who were looking forward to having their baby sister home to dote on.
Instead of having a joyous homecoming with their new born baby, Kay and Michael were joined at her little crib by their children and the children's grandparents, keeping a constant vigil and all holding her in turns in their arms for the last time, as they had been informed by the medics. But Elaine had no intention of going anywhere once she sensed these strong feelings of love and devotion exuding from her new family! This little person weighing just 5 pounds and 1 ounce, fought for life with the tenacity and courage which has been tested several times since that day and is still apparent today. After three days had stretched into a week, Kay and Michael began hope. Although she had been christened, blessed and confirmed by several priest friends, her weight dropped to 4 pounds and she was being tube fed in a darkened room as her little eyes could not tolerate any light. But then gradually a miracle seemed to be taking place and over the next four months, Elaine began to gain weight and the Fagans were allowed to take her home just in time for David's First Holy Communion, which they celebrated at home surrounded by family.
Kay immediately set about weaning Elaine off the tube and on to a bottle an gradually introduce her to light so that she overcame her sensitivity to it. When she was six months old, Elaine developed serious kidney problems which thankfully are no longer an issue for her however she also developed a hiatus hernia which causes her tummy to to bloated and can be very uncomfortable.
On her first birthday, Nicola recalls that she suffered four massive heart attacks in quick succession and the family were once again preparing to loose their little baby … a grave was even organised for her in the cemetery … but with her inner resilience, and the help of an attending nurse who pumped her little chest, Elaine amazed the medical profession and rallied. However, she has been left with a serious heart defect. Over the years she has been rushed to the hospital on several occasions with various infections but she always manages to overcome these with her usual fighting spirit.
This fighting spirit is not just confined to her medical issues. Although Elaine cannot communicate verbally an has very limited mobility, she recognises all those around her and she attends St. Vincent's , Lisnagry every morning where she receives the stimulation and physiotherapy which is vital for her comfort an development. She loves it over there and recognises all the staff and her classmates. Her First Hold Communion stands out as a very special day for Elaine and her family. She looked so beautiful like a little angel and when the choir sang a song about a special child there was not a dry eye in the church… even the priest was emotional!
Her personality shines through whatever her adversities and she loves wrestling on the floor with her brothers, she is last to bed if there is to be any partying done and enjoyed her 21st in the Castletroy Park Hotel as the centre of attention! Elaine lives at home with her parents now that the others have fled the nest, and she requires 24 hour care so life revolves around her and she is brought everywhere with them. She has a very hearty laugh which raises the spirits of all who hear, especially her attentive and devoted family.
As she approaches her 25th birthday next March, Elaine Fagan has amazed the medical profession with her ability to survive against all the odds. She is making medical history by being the longest living person, with the condition in the world. It is ironic to think that she could not tolerate light as a baby, but is now referred to by Nicola as "a Sunflower, bringing a ray of light to very room she is in". The conclusion could be drawn that Elaine is blessed with her loving and dedicated family but it is apparent that the Fagan family feel blessed themselves to have Elaine wake up every morning with a smile for them, brightening their day and cementing a strong bond among them all.
Written by A. Berkery
For most people,when you mention Valentine's Day,a few things come to mind..flowers,chocolates,cuddly toys,cards and of course Love.
14th February 2011 for us will always be remembered as the day our beautiful smiling daughter Elaine was called back to heaven after 25 years of happiness and love .