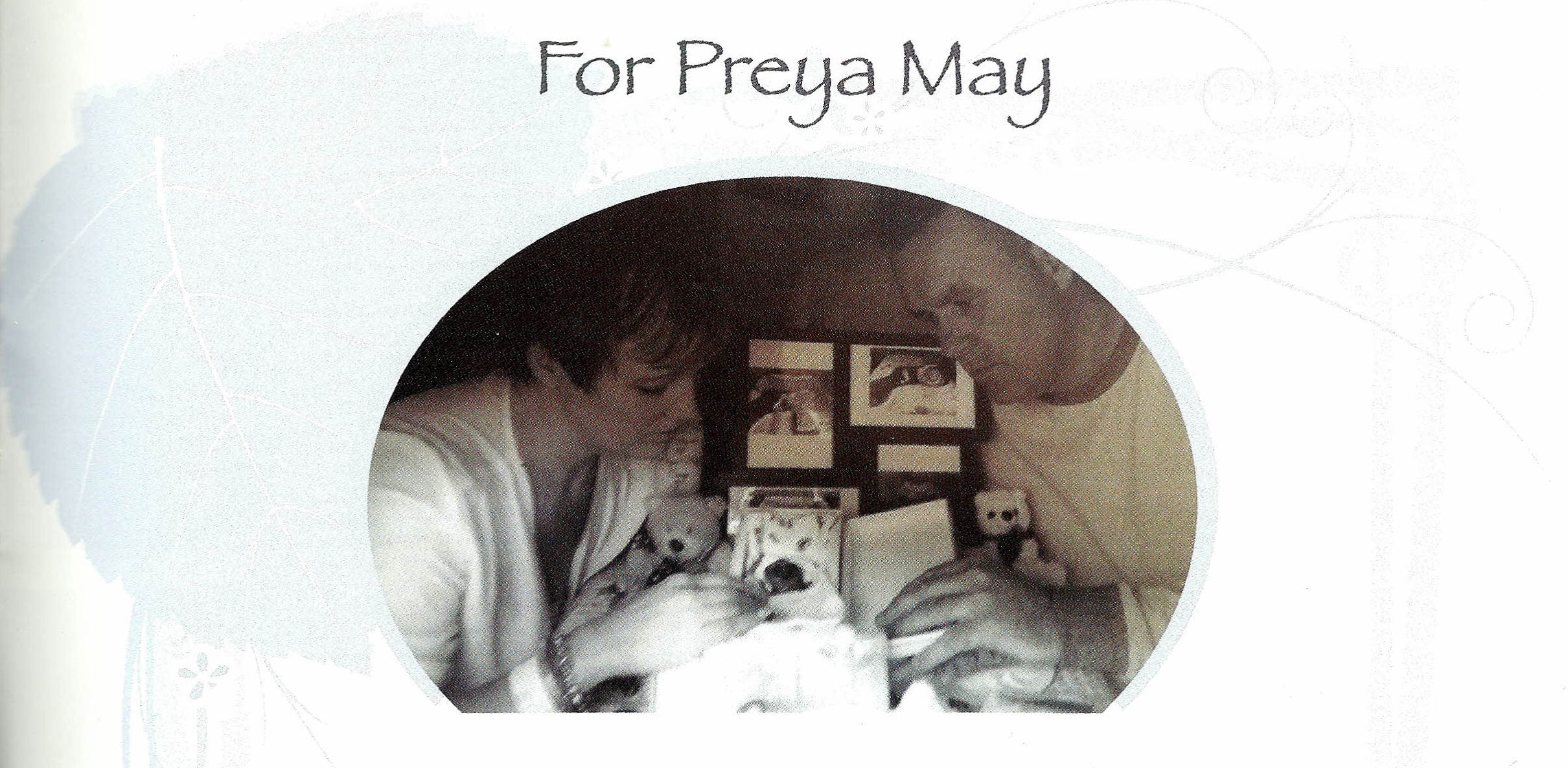 I have a picture of you in my head,
you have dark hair cut in a bob with big blue eyes,
you look like your daddy with chubby cheeks and a smile that
would melt anyone's heart.
There isn't a day that passes we don't think of you.
Our beautiful baby girl, born asleep on 17/03/16.
The doctors told us you had Edward syndrome.
You fought inside me for 21 weeks, I felt your little kicks I
prayed so hard that we would get to meet you.
It wasn't meant to be.
A piece of my heart went with you, I can never be the same
again. An ache so strong that I almost find it hard to breath
sometimes, Why? Why did this happen?, Why did you have to
go?, Why us?, Questions that can never be answered.
The days pass, time moves on, life continues but know that we
will never forget you. You are part of us and us a part of you,
you are our little girl our angel now.
Sleep tight sweet one, you will be forever in our hearts.
Preya May Casey.

Written by Joann Casey
SILENT
You fell asleep inside of me,
Your tiny heart went still,
Your little hands stopped moving,
our eyes began to fill.
The tears could not bring you back,
You were in god's hands now,
Our hearts broken in pieces,
The words. "I am sorry she is gone."
You came into this world silent,
So tiny, so quiet, no cry was heard,
We took in the palm of our hands,
And held you close to our hearts.
A little baby daughter,
We named you preya may,
We got the chance to meet you,
But sadly you were not meant to stay.
You gained your angel wings,
To be with god above,
Our little angel daughter,
We will meet one day my love.