Beauty and the Beast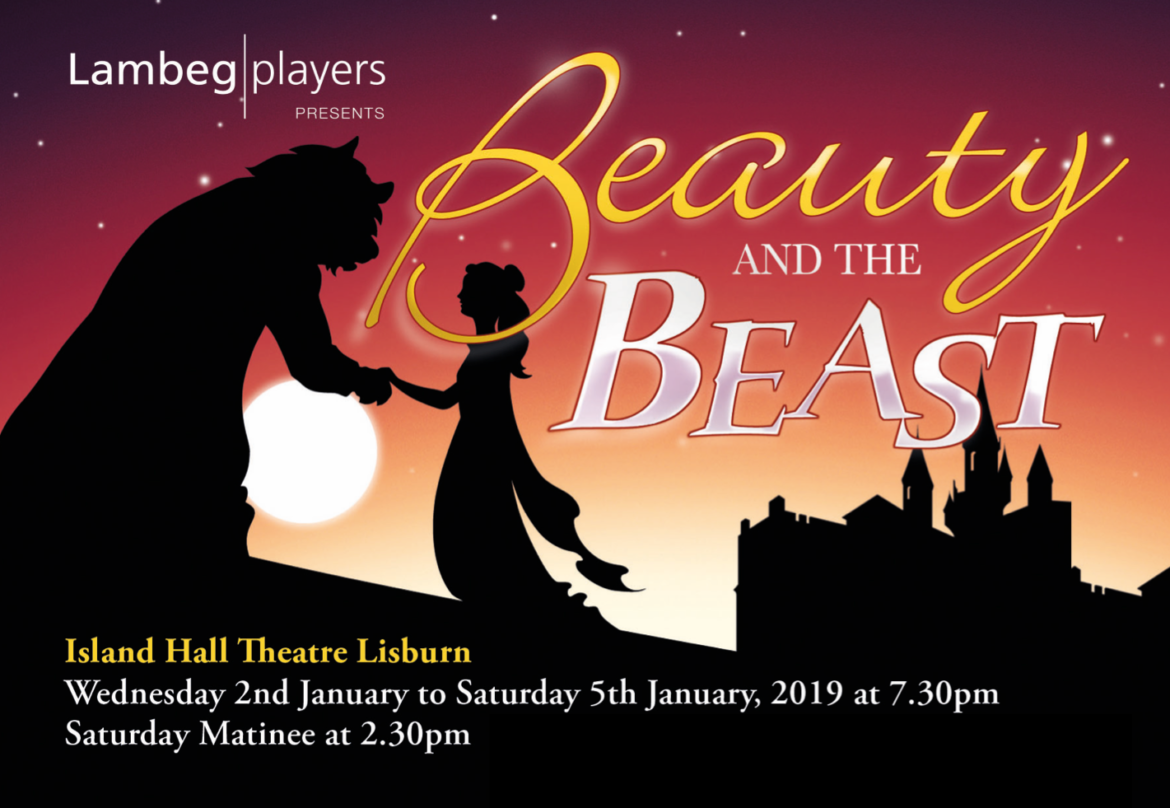 "Following last year's sell out run of Sinbad the Sailor, Lambeg Players return with another spectacular and hilarious Pantomime by the same author. This time we give the Lambeg treatment to that perennial favourite
Beauty and the Beast.
A terrific show for all the family this will contain all the usual humour, slap stick and major production numbers that Lisburn audiences have come to love."
Della and Jasper McKinney always remember the really important support that S.O.F.T. Ireland gave them when their son Joshua was born in 1991 with Edwards's Syndrome (Trisomy 18), in the early days of the organisation. They have nominated S.O.F.T. Ireland for their Drama Group – Lambeg Players Panto 2019 Bucket Fundraiser at the Island Centre Lisburn County the first week of January 2019.
The Island Hall Theatre in Lagan Valley Island in Lisburn is a striking purpose built venue. Situated on an island in the heart of Lisburn city, Lagan Valley Island is one of Northern Ireland's premier venues. Limited parking available.
Date: Wed 02 Jan – Sat 05 Jan
Cost: £10 / £8 con
Time: 7:30pm / Matinee 2:30pm (Sat Only) Matinee Sold Out
Venue: ISLAND Hall
Lagan Valley Island
1 The Island, Lisburn BT27 4RL
laganvalleyisland.co.uk
028 9250 9292