A Robin's Tale
Finding the words to talk about the passing of a loved one
*****
The well-known phrase, 'When robins appear, loved ones are near', alludes to the belief that the robin is a messenger. When robins are seen, some people take comfort that loved ones are at peace, and many believe that their lost loved ones are visiting them.
*****
A Robin's Tale
After her beloved dad passed away suddenly five years ago, chartered psychologist and mum-of-two Noelle Rock realised she needed to find a way to support her children around the death.
Published by Currach Books, A Robin's Tale explores the grief and eventual recovery of a family from the passing of the father. It is recounted from the perspective of the father who has transformed into a robin and visits them to check on their health and happiness. The robin watches his family grow and flourish, joining them in their joy and sorrow.
Noelle says A Robin's Tale is a tool to help parents discuss the sombre topic of death with young children. "Children have feelings but at a young age they don't have the cognitive capacity to articulate their emotions. A Robin's Tale is a metaphor. Pain is acknowledged and it gives the rhetoric of feelings and an opportunity to children to explore what they're feeling."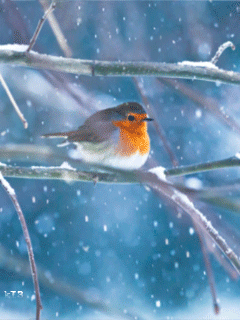 Children grieve in different ways depending on their personality, age and their understanding of death.
They need information and explanations in order to make some sense of what has happened.
Be honest and talk in language that children understand.
Information and reassurance help a child make sense of a loss.