Trisomy 18 and Trisomy 13 remembered in June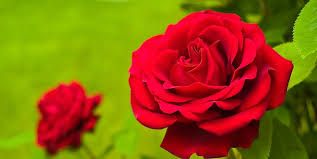 The month of
June

is associated with zodiac signs Gemini and Cancer.
Roses

, poppies, water lilies and Magnolia bloom in June.
The
Rose

is the birth flower of June and your birth flower is a Rose If you were born in June,

The one message that roses convey is of love and passion.
June

babies are either Gemini (May 21 – June 20) or Cancer (June 21 – July 22).
June

is one of the four months that has only 30 days
June

means Juno and is the goddess of marriage and it is considered good luck get married in

June
A pair of red roses signifies mutual love and affection.
A triplet of red roses is a traditional anniversary gift.
A sextet of

red

roses

is telling you they want to be yours.
Lets remember all Trisomy babies born in
June

including Trisomy 18 and Trisomy 13 by lighting a candle.
June Birthstones
The month of June has three birthstones associated with it, giving special children born in June a choice of gemstones between pearl, alexandrite, and moonstone.
Pearls are symbolic of wisdom gained through experience, offer protection and attract good luck
Alexandrite changes colour from green in daylight to red at night, "emerald by day, ruby by night," .
And are believed to strengthen intuition, aid creativity and inspire imagination
Moonstone is a stone for feeling and understanding via intuition and emotional thought and to bring good fortune. It is strongly associated with love.
'I See His Blood Upon The Rose' by Joseph Plunkett
I see his blood upon the rose
And in the stars the glory of his eyes,
His body gleams amid eternal snows,
His tears fall from the skies.
I see his face in every flower;
The thunder and the singing of the birds
Are but his voice-and carven by his power
Rocks are his written words.
All pathways by his feet are worn,
His strong heart stirs the ever-beating sea,
His crown of thorns is twined with every thorn,
His cross is every tree.
'I See His Blood Upon the Rose' is a poem that expresses the strength of Plunkett's Christian faith. The poem displays the presence of God in the world. At the centre of the poem lies the conviction that Christ's suffering will never be forgotten and God's word remains the rock of the state of being.