Angels Lucy Lucy LillyMay Conor etc
Our Beautiful Angel Lucy
Lucy,
Not a day goes by when you're not in our thoughts or in our hearts.
I wish I could have had the chance to hold and kiss you,
To look into your eyes and tell you how beautiful you are & to tell you everything I am and ever will be is yours.
We are blessed you touched our lives in the way you did.
You will always be with us. We love you forever and always
Love Aoife & Jason xxx
Our beautiful daughter Lucy
It's been 10 years now and our hearts are still broken..
I wish I could have one more cuddle..
Your big sister Hannah has always spoken of you in school to her friends and of course
your two little sisters & brother who always visit you to have a chat.
Everytime we go to the beach they always collect shells to bring back & put on your grave.
You are included in our hearts in everything we do as a family.
I wish time would make my heart ache less but it still feels like yesterday .
Hannah choose your name as her confirmation name & was so proud , she felt very close to you that day .
We all love you so so much & miss you beyond belief
All our love forever Mammy Daddy Hannah Emily Jack & Grace xxxxxx
Our beautiful LilyMay, Another year passes. Thinking of you all this month especially on the 7th of May as you would have been 5 years old. Once again the Garden is coming into full bloom which reminds us of the beautiful day we took you home in your car seat for a short while. Miss you more and more every day. Love Mum, Dad, Jane, Tom and Adam xoxoxox
My beautiful LilyMay,
Thinking of you especially today as I watched all the Junior Infants start there first day at school.
Today should have been your day.
Lots of love , Miss u so much. Mum X
For our little angel Conor
We miss you so much little boy.. You were only with us for 13 weeks but we can't remember what we used to do before you were here. Thank you for being so brave while you were here and for letting us get to know you. We love you so much, now and forever xx lots of love Mommy and Daddy xxx
Kay Fagan a Tribute
We are all shocked and saddened at the sudden death of Kay Fagan RIP. Kay was a long time member of SOFT and mother of Elaine (A Ray of Light) who lived until she was 24 years old. Kay supported families all over Ireland for over 30 years with kind words and a hug.
And it seems to me you lived your life
Like a candle in the wind
Never knowing who to cling to
When the rain set in
And I would have liked to have known you
But I was just a kid
Your candle burned out long before
Your legend ever did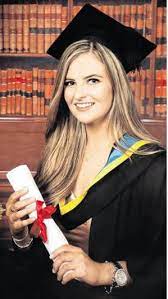 Ashling Murphy RIP
Ar dheis Dé go raibh a hanam
Light a Candle
Everyone in SOFT would add their condolences and sympathise especially those who have also experienced a bereavement in their family.
Local priest Father Joe Gallagher addressed crowd before calling for a minute's silence. The gathering was attended by all the main religious groups from the area.
"We remember her heartbroken family, her colleagues in work, in music, in sport, in friendship and her young pupils in first class who loved their teacher," said Fr Gallagher.
"This is a time of grief beyond words. We need to be together. We need to support one another in this dark time.
"We stand together, united with groups all over our country, and indeed beyond, united with women who fear and know the trauma of violence. United in grief, in anger, in shock.
"In this dark evening we want to hold a light in our hands, to stand together in solidarity with one another to share our tears and deep grief. Time to pray, to reflect, to listen, to be together."
I Felt An Angel – Author Unknown
I felt an angel near today, though one I could not see
I felt an angel oh so close, sent to comfort me
I felt an angel's kiss, soft upon my cheek
And oh, without a single word of caring did it speak
I felt an angel's loving touch, soft upon my heart
And with that touch, I felt the pain and hurt within depart
I felt an angel's tepid tears, fall softly next to mine
And knew that as those tears did dry a new day would be mine
I felt an angel's silken wings enfold me with pure love
And felt a strength within me grow, a strength sent from above
I felt an angel oh so close, though one I could not see
I felt an angel near today, sent to comfort me.
#forkenny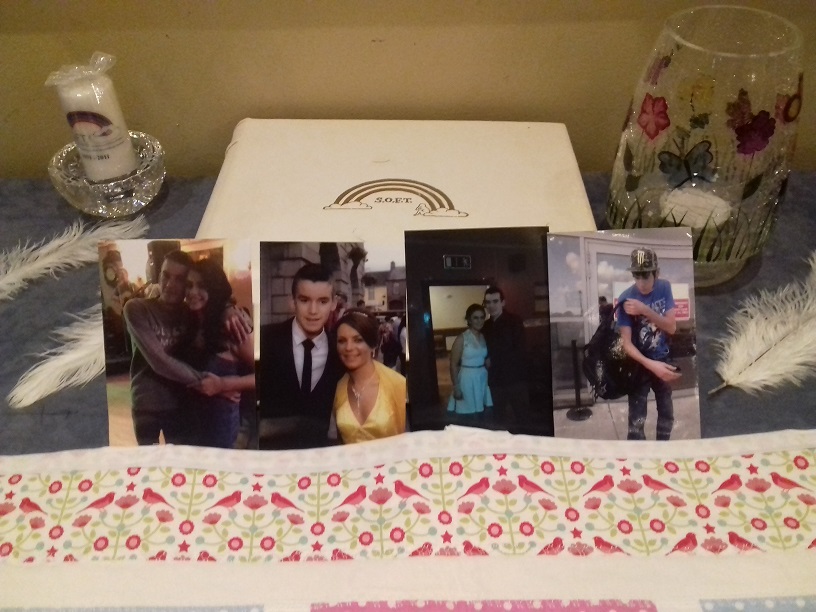 Kenny was remembered at SOFT Ireland Autumn Break. Forever in our thoughts. Kenny's photos were displayed with tribute book in background and tapestry in foreground. All SOFT children were remembered at the event
?As we approach Kennys third anniversary it is very uplifting to us to see so many people at A1 on the morning keeping Kennys Memory alive. Ken Gone But Not Forgotten Always Loved And Greatly Missed.Go Raibh mile maith agaibh a cairde go leir ?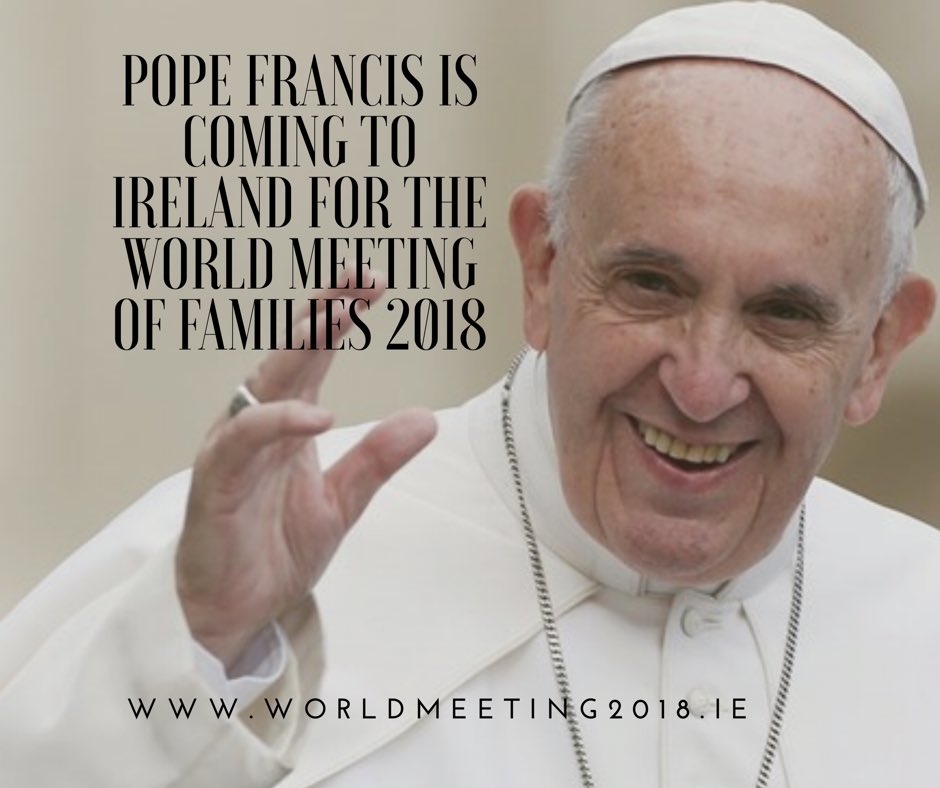 The World Meeting of Families 2018 (WMOF2018) took place in Dublin from Tuesday 21 August 2018 to Sunday 26 August 2018.
It is not easy to be a practising Catholic but the WMOF 2018 has filled us with hope and confidence for the future.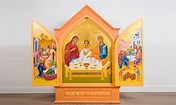 A prayer was said at papal mass in Phoenix Park for all SOFT Children. Jorge Mario Bergoglio now Pope Francis had them in his thoughts.
Jorge Mario Bergoglio was born in Buenos Aires, Argentina, on 17 December 1936. He was elected the 266th Pope of the Roman Catholic Church in March 2013, the first pope from the American Continent. Cardinal Bergogio took his papal title after St. Francis of Assisi of Italy, becoming Pope Francis. Prior to his election as pope, Fr Bergoglio served as archbishop of Buenos Aires from 1998 to 2013, as cardinal of the Roman Catholic Church of Argentina from 2001 to 2013, and as president of the Bishops' Conference of Argentina from 2005 to 2011.
"Those we love live forever in our hearts."
"Cast a cold eye
On life, on death."