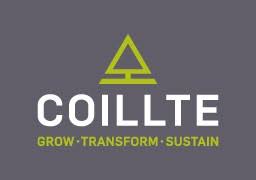 SOFT Ireland would like to thank Pat Rooney and Coilte for a recent fundraising event and raising much need funds for us.
SOFT were nominated in a draw for charities and were successful this year. Pat is a SOFT member.
Coilte is a commercial forestry business in Ireland, owned by the Irish state.
"Coillte are privileged to be custodians of 7% of Ireland's land. Our forests and land now extend to over 440,000 hectares. Over the last 30 years, we have cared for and developed our estate and businesses while being firmly focused on maximising the financial and social potential of these natural resources in a sustainable way"

SOFT Ireland would also like to thank Ray Glennon and Coughlan Engineering (Tullamore( Ltd for another fundraising event.
SOFT were the grateful recipients of a scrap metal collection where the proceeds went to us. Ray is a SOFT Member.
Coughlan Engineering (Tullamore) Ltd. is a full-service steel, stainless steel fabrication and installation specialist.
"Coughlan Engineering (Tullamore) Ltd has been serving some of the top names in the Irish Industrial and Construction sectors, and providing high quality bespoke products in steel, stainless steel and aluminium"