Vhi Women's Mini Marathon Sun 5th June 22

SOFT Ireland
VHI Women's
Mini Marathon
Sunday
5 June 2022

As you know, the SOFT Ireland Vhi Women's Mini Marathon is more than just a race, it's the biggest 1-day charity fundraising event in Ireland!
SOFT is still appealing for more women volunteers to fund raise for SOFT especially for updating our "Why Our Baby?" book etc.
Vhi Mini Marathon Entries were still open when last checked! And Vhi are refunding all of their members.
To register Click

HERE
The SOFT Ireland Vhi Women's Mini Marathon promises to deliver a fun experience that you won't want to miss and a great opportunity to support SOFT Ireland (The Support Organisation for Trisomy 13 and Trisomy 18)
Walk, jog or run 10K in aid of S.O.F.T. on Sunday 05 June 2022. It's up to you but most walk it! Friends, relations and colleagues can participate in the Mini Marathon for SOFT. This is the largest all women's event of its kind in the world! There is a wonderful atmosphere and it's a great experience.
For the 5th year running, Vhi are refunding all of their members who enter the Vhi Women's Mini Marathon. Vhi members can use the online claiming tool, 'Snap & Send', via the Vhi app to claim their refund from their entry fees, backdated to the 2nd of March 2022 and available until the 31st of December 2022. VHI have advised that

order confirmation emails

act as a receipt. Select other for Treatment Type and then Mini Marathon appears at top of next box. Then select amount (€30). This is a very generous gesture by VHI who will give you back €15 (50%).
Thank You to Maria, Carol, Ann, Jane, Patricia and Paula for setting up projects, fundraising and raising awareness of SOFT Ireland in last years Women's Mini Marathon in 2021. We are very grateful of Maria for sharing precious stories of trisomy children while training. Ann Jane and Laura completed 10K on gorgeous sunny day in Gorey. Maria did 10K around Tralee. Carol did 10K walk around roads in Enfield. Patricia completed her 10K on a beautiful sunny day in Cork. Paula and Margaret did 10K around Dunsany Village a hidden gem.
Watch out for updates below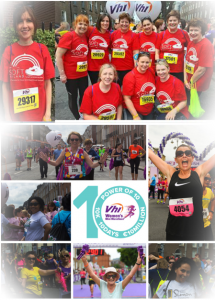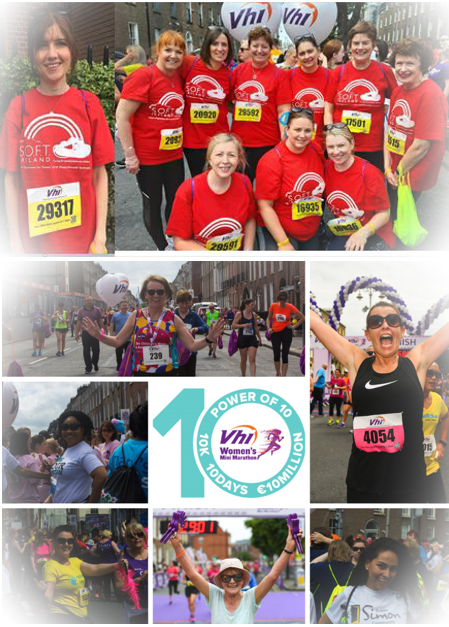 How to create a project
Go to GivenGain SOFT Ireland section by Clicking on
https://www.givengain.com/cause/20692/campaigns/24158/
Go RHS of photo on SOFT Ireland Vhi Women's Mini Marathon 2022
Click "Start Fundraising" below "Donate Now!" button
SIGN UP WITH Google or create an account with EMail
Then search for
SOFT Ireland Vhi Virtual Women's Mini Marathon 2022
Click on Vhi Logo that search finds
Edit Story with your own story and save at bottom.
Example
"I am (Mary is) raising funds for SOFT Ireland in memory of ……. who was born with Edwards' Syndrome Trisomy 13/18."
Change "I am" to "Mary is" to identify you better as everyone else will just have "I am"
Then click on Looks good make it live and you can edit as required.
To edit a project
Login to Project, Click on your name Top RHS, Click on My profile
Click on Photo below featured project
Click on Camera icon to change Photo
You can upload .jpg or .png files with minimum dimensions of 643×390 pixels and a maximum size of 5MB per image.
Click on Updates below photo on RHS to add an update including a photo.
This will be emailed to all donors.
Click on EDIT on RHS to edit Target (Ideally above your current level)
Click on EDIT on RHS to edit Currency (Ideally in Euro in ROI and GBP in NI)
Click on EDIT on RHS to edit Deadline (Ideally a month beyond your event to allow for late Donors)
Don't forget to click on SAVE