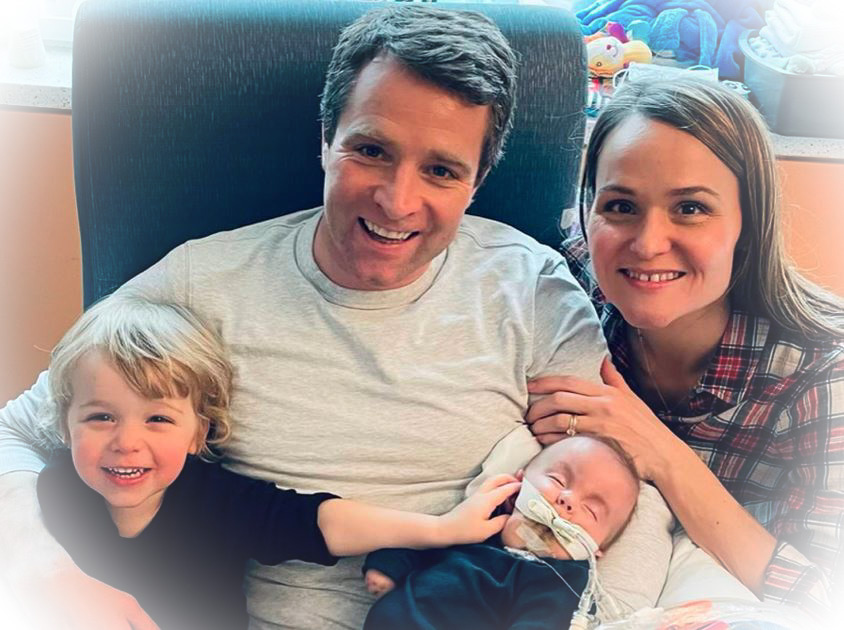 Luca Joe
15 Sep 2022
To
12 Feb 2023
Liz and John Foley from Chicago USA made a commitment to give their unborn child every opportunity to grow and develop
Luca Joe was born September 15th, 2022 with Edwards Syndrome, Trisomy 18.
John is originally from Abbeyside, which is on the Waterford side of the bridge in Dungarvan, Co Waterford and Liz is from the USA.
But, at 6am on Monday, February 12th, 2023, everything changed as CPR was being performed on Luca Joe in the hospital
About 3.15am the next morning, after consulting with the doctors, Liz and John made the decision to allow their son to pass naturally in their arms.
The funeral Mass took place on February 22nd in St Andrew Catholic Church in Chicago.
He was surrounded by family and friends and a huge representation of nurses and doctors from Lurie Children's Hospital
Codladh samh mo bhuachaill bán, is gra linn thú gach nóiméad de gach la.
Cycling around Lake Michigan by John Foley
"In an effort to raise awareness about Trisomy 18 and to raise funds for Lurie Children's Hospital and Soft (the support organisation for Trisomy 13, 18 and other related disorders), I will be taking on the challenge of cycling around Lake Michigan starting on Saturday morning, September 9th 2023
The total route is 954 miles (1,535km), equating to a daily distance of just over 136 miles (220km) over seven days. The ambition all along was that I would finish on Luca's first birthday (September 15th) and that he would be with us – unfortunately, it will not be a physical presence but there's no doubt that our Bringer of Light will be with us in spirit. To follow our journey, go to"
See links below
@lapthelakeforluca on Instagram