Brendan Conroy RIP brother of Adrian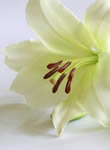 Brendan "Pops" Conroy (Brother of Adrian)- Greenpark Meadows, Mullingar, Co Westmeath and formerly Mountmellick, Co Laois – October 1, 2020 (peacefully) after an illness bravely borne in the loving care of his wife and family and the staff of the Midlands Regional Hospital Mullingar.
MAY BRENDAN "POPS" REST IN PEACE
In keeping with current Government guidelines, a family funeral will take place on Monday at 10 o'c. This can be viewed on the live webcam at
Those wishing to send messages of condolence to the family can do so in the Condolence Book section on RIP.IE
House private please.