Irish Hospice Foundation LIVING WITH LOSS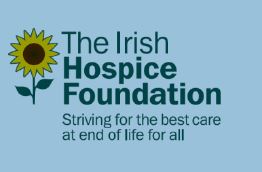 An information evening for the public about bereavement
Niamh Fitzpatrick
(Psychologist, sister of Capt. Dara Fitzpatrick)
Observations on grief from the inside out
November is traditionally a month for remembrance. This
Irish Hospice Foundation event aims to provide information
about grief and the range of supports available to bereaved people.
Members of the public are invited to attend this free public event:
Thursday, 1
st
November 2018
5.30pm – 8.00pm
The Alex Hotel, 41-47 Fenian Street (off Merrion Square), Dublin 2.
The evening will open at 5.30pm with a formal introduction. There will
also be an opportunity to chat to voluntary bereavement support services
about the supports they provide. During the evening Niamh Fitzpatrick will
address the gathering and speak on the theme 'Living with Loss'.
This public event is free to attend. Bookings are not necessary.
1st November 2018 Public Event Flyer (pdf format)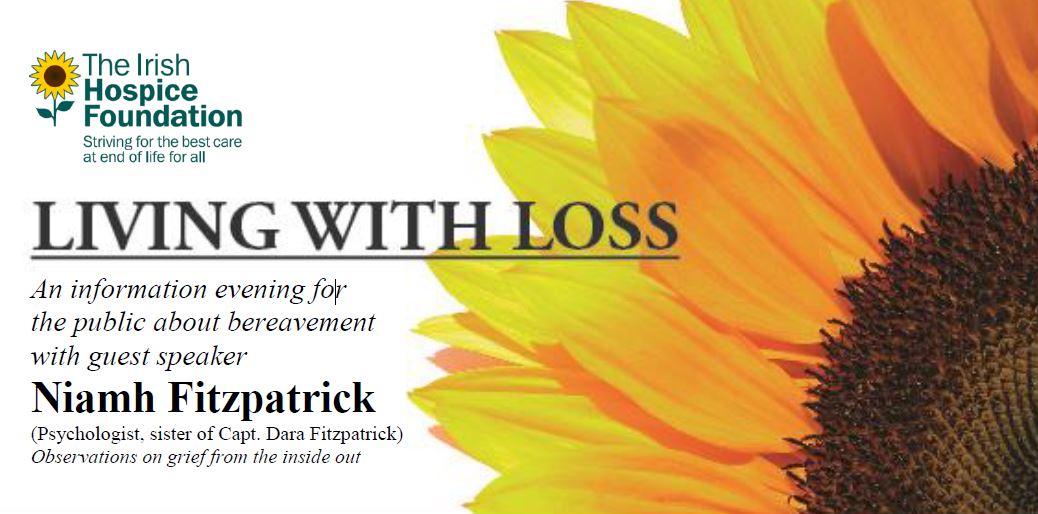 S.O.F.T. the Support Organisation for Trisomy, in Ireland, is a voluntary group dedicated to providing support for families of children born with Patau's Syndrome (Trisomy 13), Edwards' Syndrome (Trisomy 18)