RTE Toy Show Appeal No Grant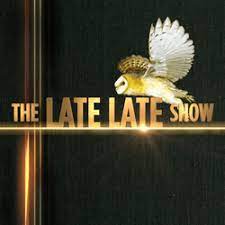 No Grant for S.O.F.T. Ireland

We are extremely disappointed our Toy Show Grant application was unsuccessful again this year. We sent in a detailed submission based on feedback from our families of trisomy children up to 18 years.
We wrote to The Community Foundation of Ireland (CFI) to express our deep disappointment and frustration and to obtain further feedback on our unsuccessful application. CFI distribute the Late Late Toy Show Fund.
We have failed in the previous three years for this funding and the feedback from CFI has been very limited and has not been of sufficient detail for us to secure a successful application.
This year we applied for funding under three project headings, yet the feedback given "……..CFI unfortunately cannot fund organisations more than 50% of their annual income" only relates to a budget element and nowhere on the application form, did it specify that CFI cannot fund more than 50% of annual income.
Our project would be possible with a smaller amount of funding. Two of our objectives of Therapy Sessions or Respite Breaks would amount to less than 50% of our income so why did we not get funding for one or the other? Our families all support Toy Show Appeal every year and deserve some share of millions raised. Projects this year in 2023 were specified to be from €20000 to €150000. In that case you would need a turnover of at least €40000 if the 50% rule was specified in advance. SOFT applied on the basis that there was NO reference to the rule in the application notes. SOFT did not apply for any Home Support as part of the application this year because of the refusal on that basis last year. If you look the successful applications this year you will see that at least one or more groups got funding for Home Support. Grants as low as €6000 given in 2023.
We were refused last year 2022 and there was even some confusion between Home Support and Social Welfare. SOFT understands the difference. We appealed and would have expected to get a better response this year. CFI stated that applications could be from Groups with less that €500,000 in 2022. But how less. Grants as low as €5000 given in 2022.
Toy Show Appeal Grant 2021
In 2021 we were not even able to apply because our income wasn't over €500,000 as specified by CFI.
So where does that leave us. Thankfully we can still rely on the generosity of the general public to help us out but we are struggling a bit!