S.O.F.T. Ireland 29th Virtual AGM Sat. 17 Oct. 2020 at 7pm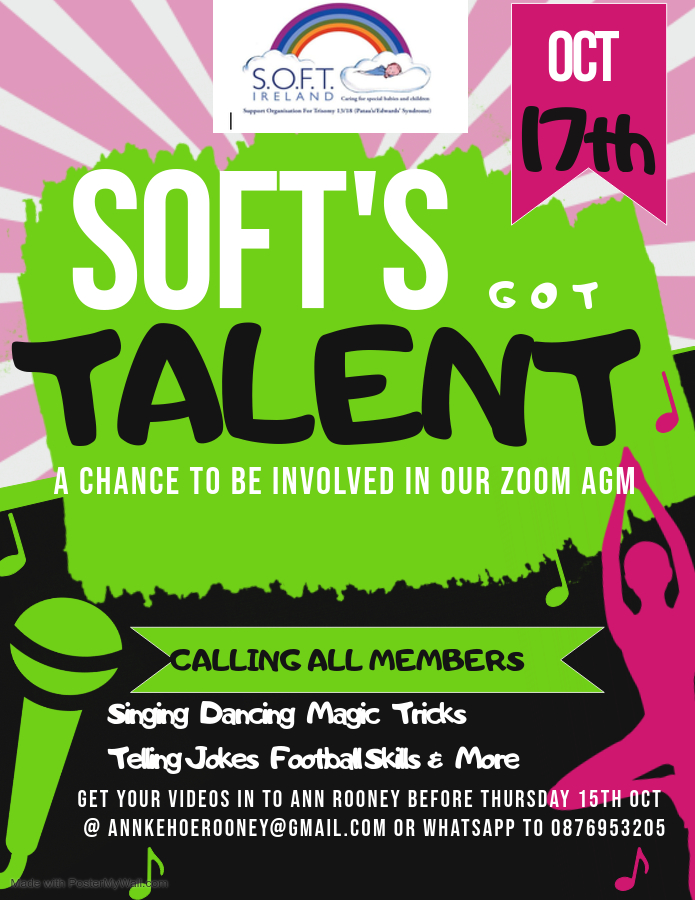 S.O.F.T. Ireland 29th Virtual AGM
Sat. 17 Oct. 2020 at 7pm
Dear members
The 29th S.O.F.T. Ireland Annual General Meeting will be a virtual one on Saturday 17 October at 7pm in your own home!
As you know we had to cancel our Autumn Break due to Covid-19. However we hope to see a large number join us on Saturday 17 October at 7pm.
Connect to Zoom by following the link provided in email sent out with agenda.
Log in with your family name so we know who is connected.
Turn on video so we can see you.You can access the meeting on your laptop, ipad or phone.
Please let Ann know if you have a song or poem etc for Closing Ceremony by Thurs. 15 Oct.
Please make sure you email is up to date with SOFT and if not to send it to soft.chairperson@gmail.com.
Make sure soft.chairperson@gmail.com is in your contacts to avoid mail going to spam.