Sligo Remembrance Service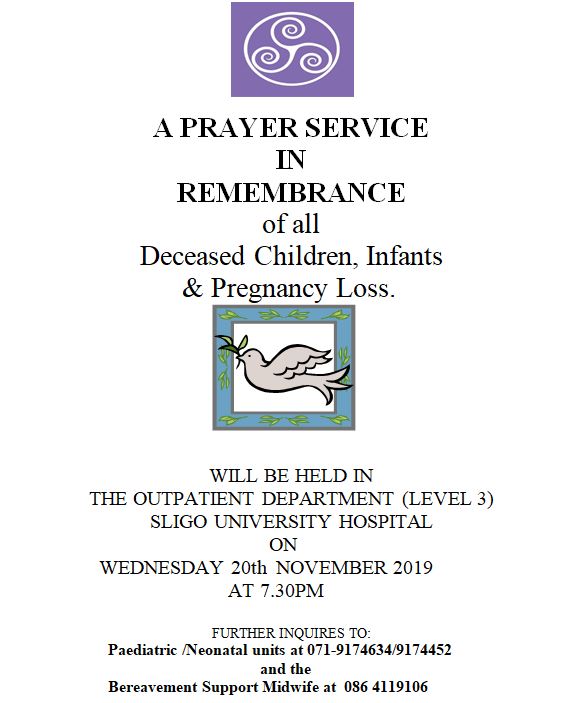 A PRAYER SERVICE
IN

REMEMBRANCE
of all Deceased Children,
Infants & Pregnancy Loss.
WILL BE HELD IN THE OUTPATIENT DEPARTMENT (LEVEL 3)
SLIGO UNIVERSITY HOSPITAL ON
WED 20th NOVEMBER 2019 AT 7.30PM
FURTHER INQUIRES TO:
Paediatric /Neonatal units at 071-9174634/917445
and the
Bereavement Support Midwife at 086 4119106
Sligo University Hospital provides high quality healthcare to the people of Sligo, Leitrim, South Donegal and West Cavan. It has a Medical Academy with NUI Galway which includes clinical rotations/ education for medical students from NUI Galway on Sligo University Hospital Campus.
Sligo University Hospital
The Mall, Rathquarter, Sligo, F91 H684 Tel: +353 (0)71 917 1111