SOFT Zoom Family Event Trisomy 13 Trisomy 18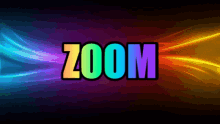 SOFT Zoom Family Event
Sat 20 March
7pm
Thank you to all the families who took part and to everyone that helped organise things on the night.
Including the Quiz
What would the Tie Breaker have been
On what page of Google is softireland.com if you searched for "
Trisomy 18

"
Answers on a postcard if you find it !!!
♣ ♠ ♥ ♦
We had another Zoom Family Event on Sat. 20 March at 7pm to catch up with you all and have a chat.
Be prepared for a Family Quiz hosted by Clare Carty and Ann Kehoe!
Who made a Mother's Day card or gift at school or at home and would like to show us all?
Who will make a St. Patrick's Day card or badge and would like to show us all?
Who would like to say a Mother's Day poem or Spring poem etc?
Any other suggestions? We know there is great talent out there!