Anam Cara Bereavement Evenings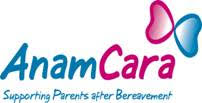 Anam Cara
Face to Face North Dublin
Wednesday 19th April at 7.15
Online Anam Cara North Dubln
Monday 24th April at 7pm.
Bereavement Information evening
Monday 24th April from 7pm to 8.30pm
Online Bereavement Information Evening.
Tuesday 25th April from 7pm to 8.30pm



Solas Centre, Williamstown, Co. Waterford
Monday 24th April from 7pm to 8.30pm
*****
Anam Cara
Face to Face meeting for North Dublin will be taking place on Wednesday 19th April at 7.15 in the Hilton Hotel, Clare Hall, Northern Cross, Malahide Rd.
Online meeting for Anam Cara North Dublin will take place Monday 24th April at 7pm.
Both these meetings will be hosted by Bernie Matthews.
If you know any bereaved parents who would like to join either of these meetings please get them to contact us on 085 288 8888 or info@anamcara.ie. As always Anam Cara offer their services free of charge for as long as needed.
ALSO
On Monday 24th April from 7pm to 8.30pm we will host a Bereavement Information evening in the Solas Centre, Williamstown, Co. Waterford. This evening will be hosted by Brid Carroll. Brid, is qualified Psychotherapist and Counselling Supervisor who has worked with a special interest in loss and bereavement issues for over twenty years. Brid will discuss several topics including the below.
The talk will highlight the complex issues which grieving parents must face when they have lost a child highlighting what is normal in this process.
The gender differences in facing such a loss will be explored to give an understanding for both parents of their differing worldviews.
It will highlight the milestones on the journey through this special grief and the small supports that can make the journey a little easier.
ALSO
On Tuesday 25th April from 7pm to 8.30pm, there is an Online Bereavement Information Evening. These evenings give bereaved parents an opportunity to listen to a bereavement specialist talk about the journey we make through grief after the death of a child. The intensity of our loss and the milestones and challenges that have to be overcome.
Our April guest speaker is Dr. Norma Jean Murphy. She has extensive experience of working with bereaved families in her role as a clinical and counselling psychologist.
Norma Jean's talk will cover;
the complex issues grieving mothers and fathers face into, highlighting what is normal in this process.
Gender difference to an understanding to both Mams and Dad their differing world views.
The milestones on this unique and difficult journey, highlighting the small supports and things we can do to make this journey a little easier
If you know any parents that are interested in attending this online event, they can register on our Zoom Platform by clicking this link. Anam Cara April '23 Information Evening
If you have any questions about any of Anam Cara's support services, contact us and we will do our best to help.
Anam Cara Parental Bereavement Support
Contact Number Office 01 4045378 Information Line 085 2888 888 & NI 028 95213120
Email Address s.vard@anamcara.ie
Web Address www.anamcara.ie
ALSO
"Places are still available on the following upcoming online workshop, further details

and

booking

and

payment procedure can be found on the link below:-
Thu, 20 April 2023,

09:15 – 16:15



'Loss and Grief in Later Life'

Description
Bereavement and loss are common experiences for older adults and can have a pervasive impact on health and well-being. Therefore, supporting older adults to grieve, to reflect and adapt to challenges facing them in later life is important. This workshop will consider losses across both the lifespan and accumulative losses specific to later life. The workshop will be experiential in nature using multi-media, group work techniques and mindfulness. It will draw on the current literature and theory in loss and grief in later life. How grief is experienced across various cultures will be also explored.
Learning Outcomes
On completion of the workshop participants will be able to:
feel more comfortable and confident in engaging in conversations about grief and loss with older adults

understand the variety of issues relating to loss and grief that are specifically of concern to older adults – such as role, cognition, spousal and close family loss and anticipatory grief

understand the factors that promote resilience in later life

have an expanded toolkit for engaging with participants in this age group

be aware of appropriate supports and resources
Presenter Profile
Jennifer Allen

and

Gay Robinson

are Senior Social Workers practising in an older adult mental health service. They appreciate the power and learning potential of group work and have co-facilitated carer and bereavement support programmes over the past decade. Jennifer and Gay have previously provided training to Alone volunteers on 'Grief and Old Age'.
Gay

has over twenty-five years of social work experience in child protection, medical and mental health settings in Ireland and New Zealand. She also holds Diplomas in Counselling and Psycho-Therapy, and Family Therapy and is a mindfulness practitioner. Gay has vast experience in facilitating anxiety management and mindfulness groups.
Jennifer
is a graduate of the MSc Bereavement Studies, Royal College of Surgeons and is currently undertaking doctoral research in University College Dublin, School of Social Policy, Social Work and Social Justice, in advance care planning with persons with dementia. She is also a mindfulness practitioner. Jennifer has previously co-ordinated a hospital bereavement support programme and has developed and facilitated healthy ageing groups for older adults and carers transition groups for spouses of persons living with dementia. She has also facilitated seminars on 'Grief in later life' for the South Dublin Bereavement Network and other voluntary organisations."
ALSO
Anam Cara facilitates a series of Bereavement Information Evenings throughout the year
Websites
www.anamcara.ie
or
www.anamcarani.co.uk
have a number of resources available for including a set of videos made by bereaved parents for bereaved parents
Call the Information Line 085 288 8888 or info@anamcara.ie or Anam Cara Northern Ireland please call 028 9521 3120
Please note that these events are open to bereaved parents only.
As Anam Cara will need to confirm numbers for teas, coffees etc, please RSVP to info@anamcara.ie