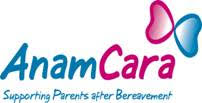 Anam Cara
Thurs 21 October 2021 at 7pm
*****
Anam Cara are absolutely delighted to be hosting another Bereavement Support and Information Evening in October. Our September event was very well received and was a sold out event.
Our next event is taking place on Thursday 21st October at 7pm. Our guest speaker for the evening is Brid Carroll. Brid, is a qualified Psychotherapist and Counselling Supervisor who has worked with a special interest in loss and bereavement issues for over twenty years. She holds a Postgraduate Certificate in Childhood Bereavement with St. Christopher's Hospice, London and a Higher Diploma in Bereavement Studies from the Royal College of Surgeons and NUI Ireland. Brid has worked with the Irish Hospice Foundation and the HSE as Bereavement Liaison Officer in the HSE South region. Brid is presently counselling children, young people and families dealing with loss and change through death separation and illness.
Brid will open the evening with a short talk on parental grief. She will cover the different circumstances of death, whether expected or sudden. She will also talk about the impact a death of son or daughter on grieving parents and surviving siblings, along with the complex issues grieving parents must face, highlighting what is normal in the process.
After Brids talk, there will be an opportunity for parents to talk to our Anam Cara Facilitators and volunteer parents.
This would be an appropriate event for any bereaved parents you are in contact with. In particular parents who have been recently bereaved or have not received any bereavement support since the death of their son or daughter.
This is a parent only event and they can reserve their place on this Eventbrite link https://bit.ly/3mqSwq5
If you have any questions, please get in touch with us on any of the numbers below.
Also
Leinster living with no surviving children group is facilitated by Dorothy Ingram and will take place via zoom on Tuesday 19th October at 7pm.
Kind Regard
Leanne
Contact Number: RoI Office 00 353 1 4045378/085 2888 888 or NI 02895213120
Email Address: info@anamcara.ie
Web Address: www.anamcara.ie
*****
*****
Anam Cara facilitates a series of Bereavement Information Evenings throughout the year
Websites
www.anamcara.ie
or
www.anamcarani.co.uk
have a number of resources available for including a set of videos made by bereaved parents for bereaved parents
Call the Information Line 085 288 8888 or info@anamcara.ie or Anam Cara Northern Ireland please call 028 9521 3120
Please note that these events are open to bereaved parents only.
As Anam Cara will need to confirm numbers for teas, coffees etc, please RSVP to info@anamcara.ie