Anam Cara Online Group Meetings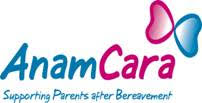 Anam Cara
Anam Cara North Dublin
hursday 6th May at 7pm
*****
Our next meeting for Anam Cara North Dublin will take place Thursday 6th May at 7pm. This meeting is hosted by Bernie Matthews
If you know any bereaved parents who would like to join this meeting please get them to contact us on 085 288 8888 or info@anamcara.ie. As always Anam Cara offer their services free of charge for as long as needed.
*****
*****
Anam Cara facilitates a series of Bereavement Information Evenings throughout the year
Our websites
www.anamcara.ie
or
www.anamcarani.co.uk
have a number of resources available for including a set of videos made by bereaved parents for bereaved parents
Call the Information Line 085 288 8888 or info@anamcara.ie or Anam Cara Northern Ireland please call 028 9521 3120
Please note that these events are open to bereaved parents only.
As Anam Cara will need to confirm numbers for teas, coffees, please RSVP to info@anamcara.ie
Also for Official information on Covid-19 go to