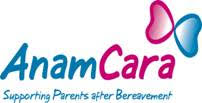 Anam Cara
Face to Face Evening Meeting

Wed 18th January 2023 at 7.15 pm
*****
Anam Cara
"Our

Face to Face

meeting for

North Dublin

will be taking place on

Wednesday

18th January

at 7.15

in the Hilton Hotel, Clare Hall, Northern Cross, Malahide Rd.
Our online meeting for Anam Cara North Dublin will take place Monday 23rd January
at 7pm.
Both these meetings will be hosted by Bernie Matthews.
If you know any bereaved parents who would like to join either of these meetings please get them to contact us on 085 288 8888 or info@anamcara.ie. As always Anam Cara offer their services free of charge for as long as needed."
Contact Number 085 288 8888
ALSO
Bereavement Information Evening
Tuesday 17th January from 7pm
"This online Bereavement Information Evening is taking place on Tuesday 17th January from 7pm to 8.30pm, and for this evening the focus is 'Traumatic death and its impact'.
Our guest speaker is David Trickey, a UK Based consultant clinical psychologist. David has extensive experience of working with traumatised children, young people and their families since 2000 and would be considered a specialist in this area.
For parents who have experienced the sudden, unexpected death of their son or daughter, his insights on trauma will both resonate and offer some reassurance.
If you know any bereaved parents that would be interested in attending this online event, they can register on our Zoom Platform by clicking this link. Anam Cara January '23 Information Evening*
Anam Cara facilitates a series of Bereavement Information Evenings throughout the year
Websites
www.anamcara.ie
or
www.anamcarani.co.uk
have a number of resources available for including a set of videos made by bereaved parents for bereaved parents
Call the Information Line 085 288 8888 or info@anamcara.ie or Anam Cara Northern Ireland please call 028 9521 3120
Please note that these events are open to bereaved parents only.
As Anam Cara will need to confirm numbers for teas, coffees etc, please RSVP to info@anamcara.ie