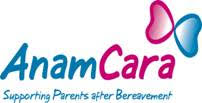 Anam Cara
Bereavement Information Evening

Wed 6th September at 7pm
*****
Anam Cara
Anam Cara are running an online

Bereavement Information Evening on 6th September at 7pm.
This Bereavement Information Evening is open to all bereaved parents regardless of the age the child died, or the circumstances of their death. It will give bereaved parents the opportunity to listen to Brid Carroll our guest speaker and to ask any questions they may have.
If you know any bereaved parents that may like to join us on the evening they can register below.
If you have any questions, please contact us on info@anamcara.ie or call our information line 085 2888 888 or have a look at the attached information page
Take Care and Kindest Regards,
Leanne Milligan
Contact Number Office 01 4045378 Information Numbers RoI 085 2888 888 & NI 028 95213120
Anam Cara facilitates a series of Bereavement Information Evenings throughout the year
Websites
www.anamcara.ie
or
www.anamcarani.co.uk
have a number of resources available for including a set of videos made by bereaved parents for bereaved parents
Call the Information Line 085 288 8888 or info@anamcara.ie or Anam Cara Northern Ireland please call 028 9521 3120
Please note that these events are open to bereaved parents only.
As Anam Cara will need to confirm numbers for teas, coffees etc, please RSVP to info@anamcara.ie