Sophie Belle Park Cycle for SOFT
Congratulations Sophie Belle and Nicola
Have completed the Park Cycle and met their 100Km Target!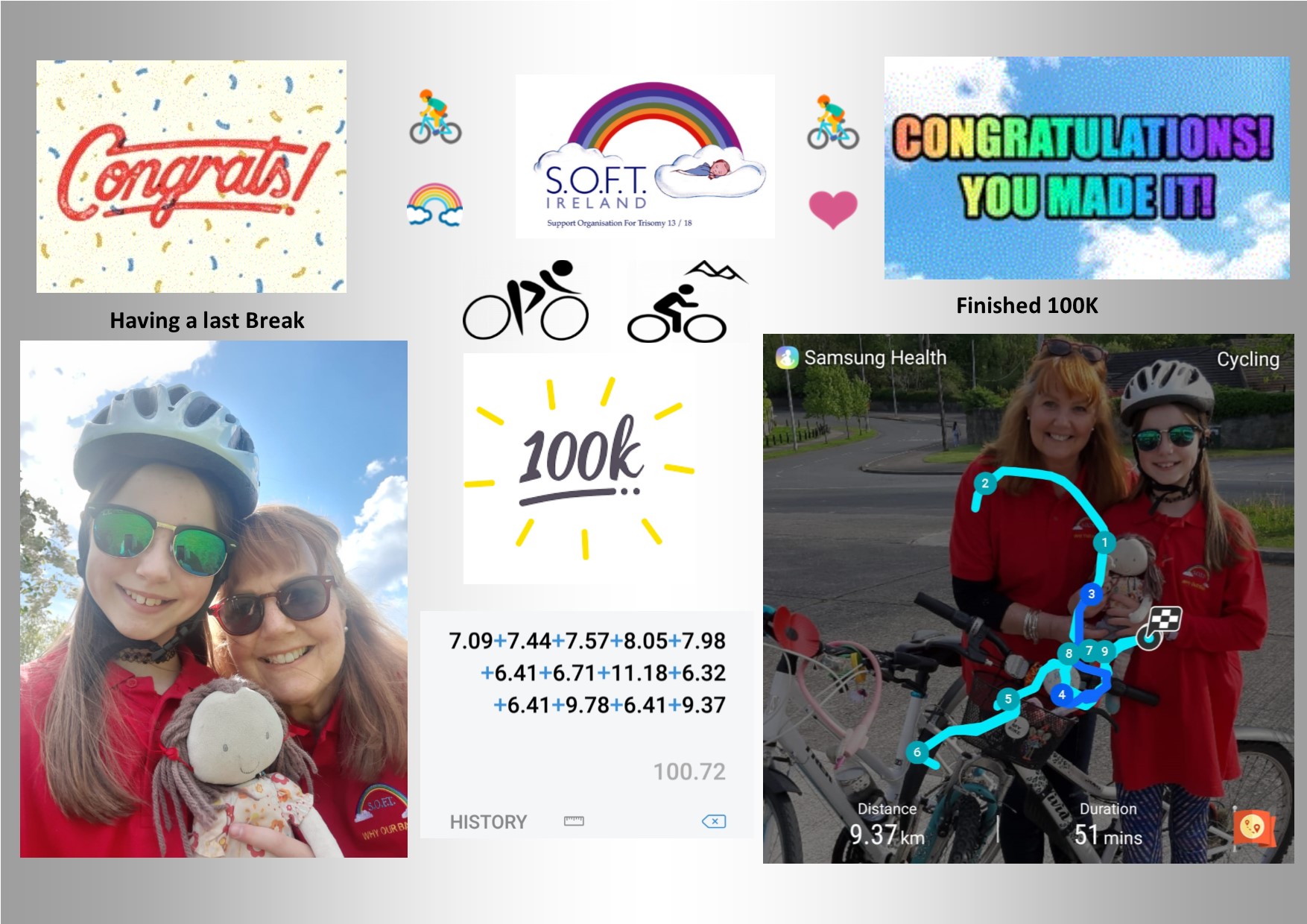 On a hahttps://www.givengain.com/cc/sophie-belle-park-cycle/ppy , positive note, we wanted to tell you that Sophie-Belle came up with an idea she would like to raise some money for SOFT to make something good from this lockdown situation ..
"So many charities must be feeling the pinch, and I'm sure SOFT is no different"
This is a great initiative by one of our younger members and deserves your support

Update from Team Sophie Belle!
" Sophie-Belle and I are so grateful for all the wonderfully kind, and generous support for her Park Cycle.
We are blown away with the total so far, reaching
OVER

€1400 to date.
Up to day nine, she has clocked up a brilliant 68.75km and has loved every minute. She is well on target to reach her goal of 100 km by May 4th and we look forward to another week of happy cycling and hopefully raising even more for SOFT 🙂
Thank you once again to everyone, you've been amazing !
Love Sophie-Belle and Nicola xx "


Sophie Belle took her inspiration from Captain Thomas Moore in the UK, age 99, who has been walking up and down his garden for NHS….
"So…… Mum and I will cycle around our park every day, come rain or shine to clock up 100km by the end of the extended lockdown date May 4th.
Sophie is really excited about the cycling challenge in the park and so happy to do it for SOFT.
We can wear SOFT polo shirts and I can record the route and distance we do every day.
We can fill out sponsorship cards as well to document where the money came from….."
People can also make a small donation on GivenGain by using Visa or Mastercard.
Nicola and Sophie Belle