Irish Childhood Bereavement Network
Irish Childhood Bereavement Network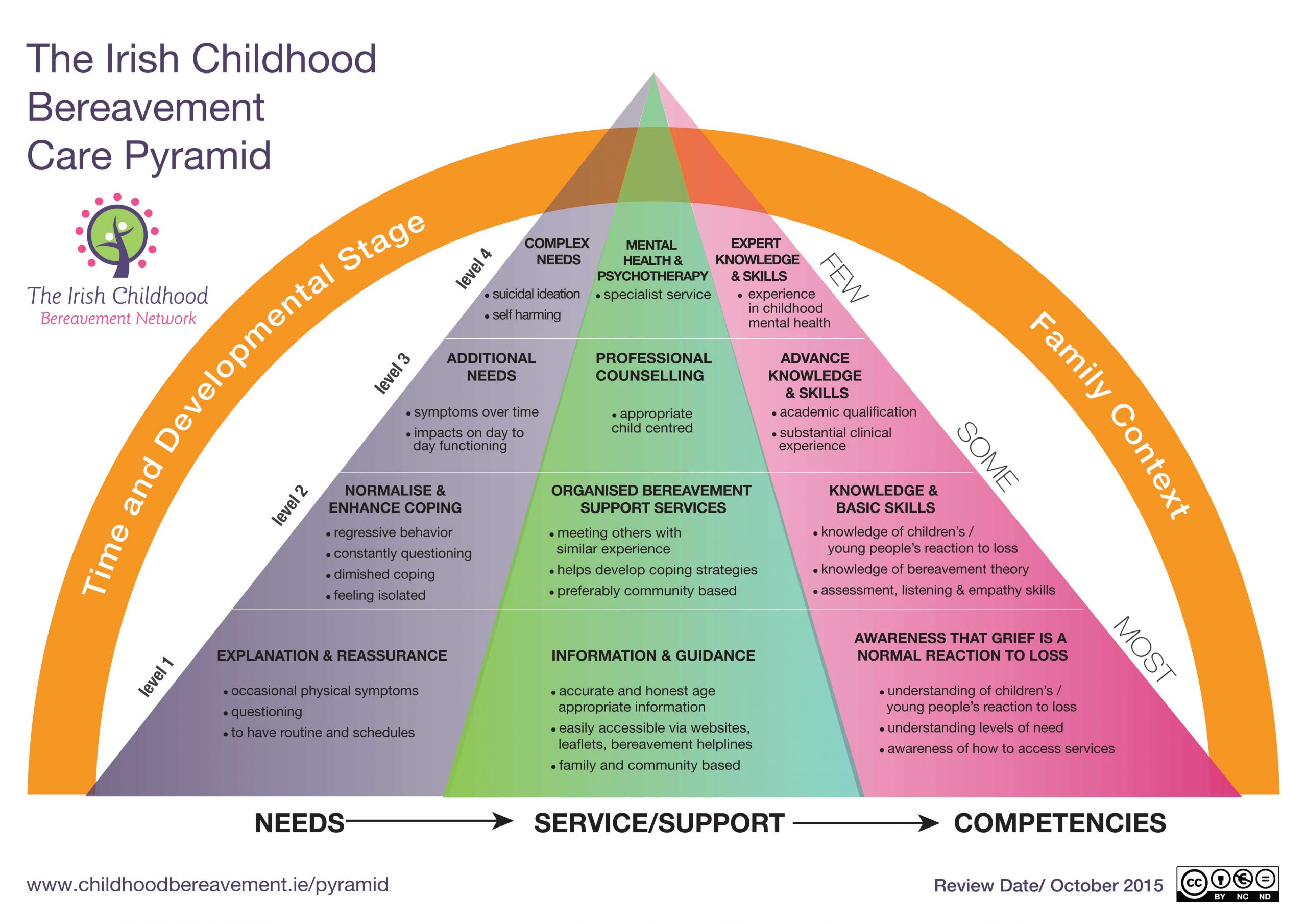 The Irish Childhood Bereavement Network (ICBN) was founded in 2012 to act as a hub for those working with bereaved children, young people and their families. Upon its establishment five key priority areas were outlined:
Support professionals to deliver high quality and accessible bereavement support;
Signpost families and carers to a directory of bereavement support services;
Inform the general public regarding issues involved in childhood loss;
Advocate for bereaved children, young people and those supporting them;
Generate new ideas and approaches to improving bereavement support for children.
In 2015 the ICBN developed the Irish Childhood Bereavement Care Pyramid. The pyramid identifies the needs of 'most', 'some' and 'few' bereaved children. It encourages adults who care for bereaved children to understand that, in most situations, children can be supported by providing accurate information and emotional support through their family and community. The pyramid further identifies the types of services appropriate for 'some' and 'few' children who have extended needs and will require support outside the home.