Sympathies and Remembrance
Feileacain Remembrance Service December 2017
The Feileacain Dublin Christmas Remembrance Service had a full church on Sunday afternoon in the Unitarian Church, St. Stephen's Green. Everyone there would have been affected by grief at some stage. A list of babies' names was read out as well as having a lighted candle procession. One particular candle was lit for ALL SOFT babies. Thanks to Marie and Feileacain for organising the event. Spot the candle for SOFT!



We wish a Happy New Year to all our S.O.F.T . families in Ireland and elsewhere and all the best in 2018!
National Maternity Hospital Remembrance Service
Oct 2017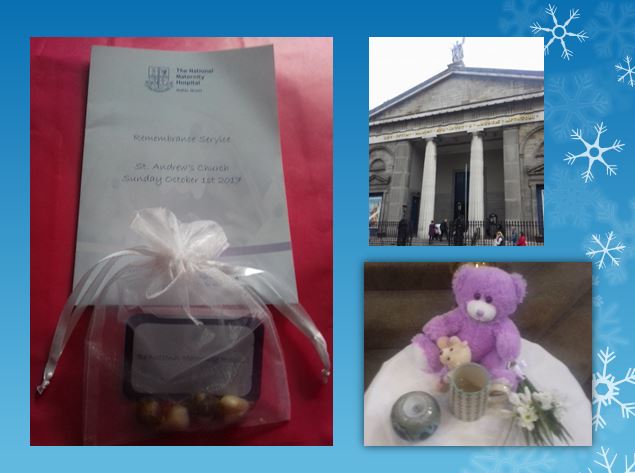 The National Maternity Hospital Remembrance Service took place in St Andrew's Church, Westland Row, Dublin on Sunday 1st October 2017.
The service is held annually for babies who have died before or shortly after birth at the National Maternity Hospital and is held on the first Sunday of October each year.
There is a Book of Remembrance at the top of the church with babies names entered in it. It is also for all babies who have died who are in the hearts of their parents..
There was a procession of symbols which included WATER symbol of life, SNOWDROP symbol of hope, CANDLE symbol of light and TEDDY BEAR symbol of a gentle spirit.
The procession of lighted candles is the central part of the Gathering which are then placed on the altar with each family getting a candle. Each family was presented with Snowdrop bulbs in a packet.
The closing address was by Rhona Mahony Master of the National Maternity Hospital. Tea and coffee was served afterwards in the "CRYPT".
Sympathies Dec 2016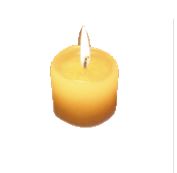 All at SOFT Ireland wish to extend our deepest sympathies to Joann Carrig on the sudden passing of her beautiful son Michael Linnane. We are thinking of Joann, Tom and all the family at this time and sending lots of love to you all…xxx