Newsletter July 2022


Our eagerly awaited Newsletter July 2022 has been posted to all members and will be dropping through your letterboxes shortly. It's in the new A5 style and full colour and is filled with information, stories, outings, fundraising, photos and a great deal more. It's a great way to communicate with our members and it is a great read. The feedback is very positive. A special thank you to our Newsletter Co-ordinator, Contributors and all those who helped to make it a success.
Also an important letter about the Autumn Break is enclosed in every newsletter.
If anyone did not get a newsletter copy can they contact

soft.chairperson@gmail.com

and we can check it out.
SOFT Newsletter 2021 …………… Front Page and Back Page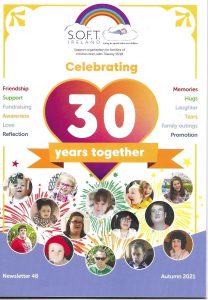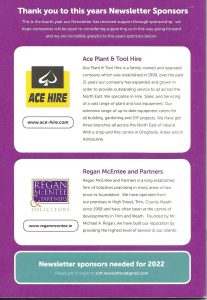 SOFT Newsletter 2020 ……………………………….. Front Page and Back Page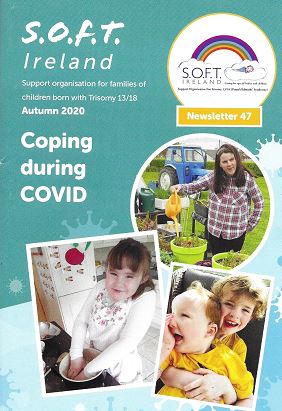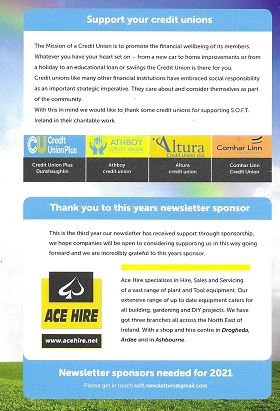 SOFT Newsletter 2019 ……………………………….. Front Page and Back Page